Whenever I go back to San Francisco, I like to walk by all the old startup office spaces I've worked in. Pier 38, 501 Folsom St, 425 1st St, 425 Folsom, 3130 20th St, etc. All these spaces have the energy (and sometimes even the curtains) we left behind, combined with the energy of many other startups before and after. But nothing is quite like visiting the space where we spent the most time, where we held our most important meetings.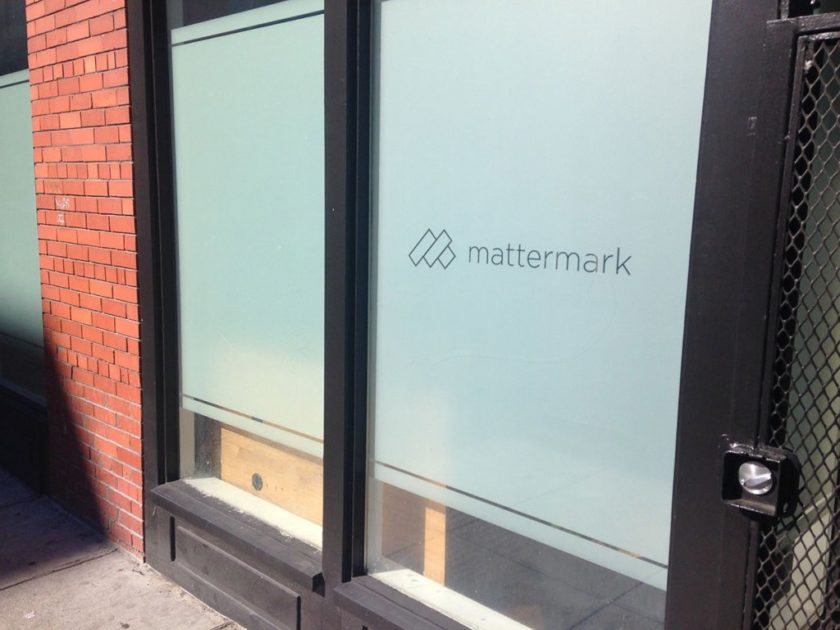 Walking Emo this morning, I noticed the lyrics of this sound by MUNA really captures what it's like letting go of Mattermark. The idea in these lyrics that it's like driving by an old lover's house, and realizing no one else can ever know how this physical space means so much to me and "something massive happened here". And then the part where you realize life has moved on, and that despite something being as beloved and sacred as a "holy rite", time has passed and "I no longer revolve around you".
All the feels.
"Around U" by MUNA
I would swear I'd never plan again
But I can see the irony
I'm humbled by the passing of time
I am brought down onto my knees
An Arizona half and half
A half a pack of cigarettes
A vacant lot, my tangled thoughts
Suburbia give me my God again
All senses say, nothing has changed
The soft lines from the streetlights fall the same on my face
But something massive happened here
I can feel it in the atmosphere
Something false that once was true
I no longer revolve around you
I no longer revolve around you
And the house still stands where it was built
I know 'cause I drove by tonight
A candle in the bedroom
Where I once performed a holy rite
And I did stop to hang my head
Just for a moment at the light
'Cause now the altar is a bed
And now you're just a friend that once was mine
Oh civilian, idling along
How can you understand that there's a whole world gone wrong?
But something massive happened here
Can you feel it in the atmosphere?
Something false that once was true
I no longer revolve around you
I no longer revolve around you
How can I try to be civilized
When inside there is a shift in paradigm
And everything we built, we built on our love
Everything spinning on one assumption
How can I try to say sorry
When my words don't carry the same gravity
And everything I say, I say it knowing
Full well you still don't want to believe
Something massive happened here
But you can feel it in the atmosphere
Something false that once was true
I no longer revolve around you
Something massive happened here
But you can feel it in the atmosphere
Something false that once was true
I no longer revolve around you
I no longer revolve around you
Songwriters: Catherine Gavin / Naomi Mcpherson / Josette Maskin
Around U lyrics © Universal Music Publishing Group